GREENHOUSE OPEN TO PUBLIC NOW!
COVID-19 We are now able to open the doors to the public. Our online store is now closed. Online is just for browsing now. Please come in to pick out and pickup your purchases.
THE MILL GREENHOUSES AND GARDEN CENTRE
For over 40 years, The Mill has been learning and improving on how to grow the best quality plants on the market. Our goal is to provide our customers with great quality, selection and service to help them become great gardeners.
To provide the best quality plants, service and recommendations to help our customers be successful gardeners.
With over 3 acres of greenhouses, we are filled with thousands ( if not millions) of plants, trees, shrubs, garden decor and gardening supplies.
Annuals

80%

80%

Trees, Shrubs and Vines

45%

45%

Perennials

95%

95%
When It Comes Time To Planning And Planting Your Garden, Come To The Mill Greenhouses And Garden Centre, You Will Be Amazed At What You Will Find.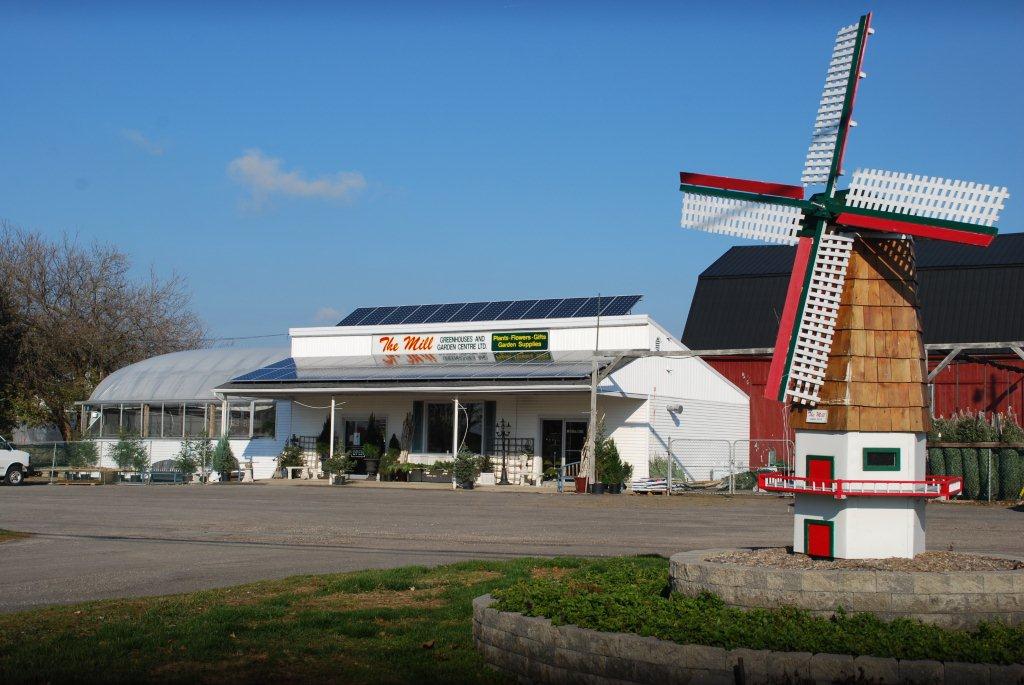 With Over 3 Acres Of Greenhouses
Custom Planting
Although we have a large variety of pre-planted planters, we encourage our customers to share their creativity by selecting their favourite flowers which can then be planted in a planter of their choice.
Christmas and Winter Decor
Every November The Mill prepares for the winter and Christmas seasons by bringing in greenery and by mid November you will begin seeing beautiful winter urns being produced and displayed on the front porch.
Trees, Shrubs and Vines
The evergreens, flowering shrubs and trees you choose, create the form of your landscape.  They create privacy, define areas or 'rooms' in your garden and compliment your home.
I stopped in at The Mill and they had exactly what I was looking for at a better price! This is the second time that has happened to me while visiting the greenhouses. The Mill will now by my first stop for the unique and hard to find items.
The Mill has a better selection than most gift stores and the prices are better as well!
Stopped by today looking for plants for our cemetery garden in the back yard. What a great place. It stretches on forever and the variety is amazing. The staff were awesome and helped us to pick flowers based on my likes and location of the garden. Will definitely be coming back.
We Love Questions!
Drop us a line anytime, and one of our customer service reps will respond to you as soon as possible